At GO Salary, we deliver a friendly and personal level of care to our clients and members. To help you get to know us better, we recently sat down for another Q&A session as part of our 'Meet the Team' series.
Our latest feature introduces someone that a lot of readers will already know, or at least recognise. He is the driving force behind GO Salary, Tony Vitacca.
Tony spends countless hours in front of his computer, dreaming up the latest and greatest system innovations, then working closely with our development team to deliver them. That said, Tony isn't one to hide in a dark corner of the office – his experience, knowledge and personality make him very popular with our clients. Tony is always available to offer his thoughts and views with our clients to tailor solutions that improve their overall salary packaging programs.
Read on to learn more about Tony!
Let's get to the serious questions first – in the GO Salary office, you're known for great TV show recommendations. What are you currently watching?
I'm all out at the moment, so I'm currently after some recommendations myself! Going back over the years, I've loved Game of Thrones, Succession and Breaking Bad.
You're also quite knowledgeable about sport. What is grabbing your attention lately?
The AFL, as we're getting to the crunch time of the season. I'm hoping that my beloved Bombers can make finals for the first time in a very long time, but it is looking like a Collingwood and Port Adelaide Grand Final at this stage.
Tell us about your family.
My mum and Dad are Italian immigrants and I am one of six children. I married my childhood sweetheart Danielle and we have two boys, Darcy & Josh, who are amazing young men.
Switching over to the topic of salary packaging, what do you enjoy most about your role?
Delivering the best Salary Packaging solution to our members, so that they can maximise their take-home pay. Our focus is on making salary packaging simple, accessible and instant, so we can deliver the best member experience in Australia.
You co-founded GO Salary. What has been your proudest innovation or system development so far?
Developing the first truly online Salary Packaging system. What makes me proudest is when our members tell us how easy they find the salary package setup process. They're surprised it only takes a few minutes. Our members and their Payroll/Finance teams say that the GO Salary experience is far superior to other providers.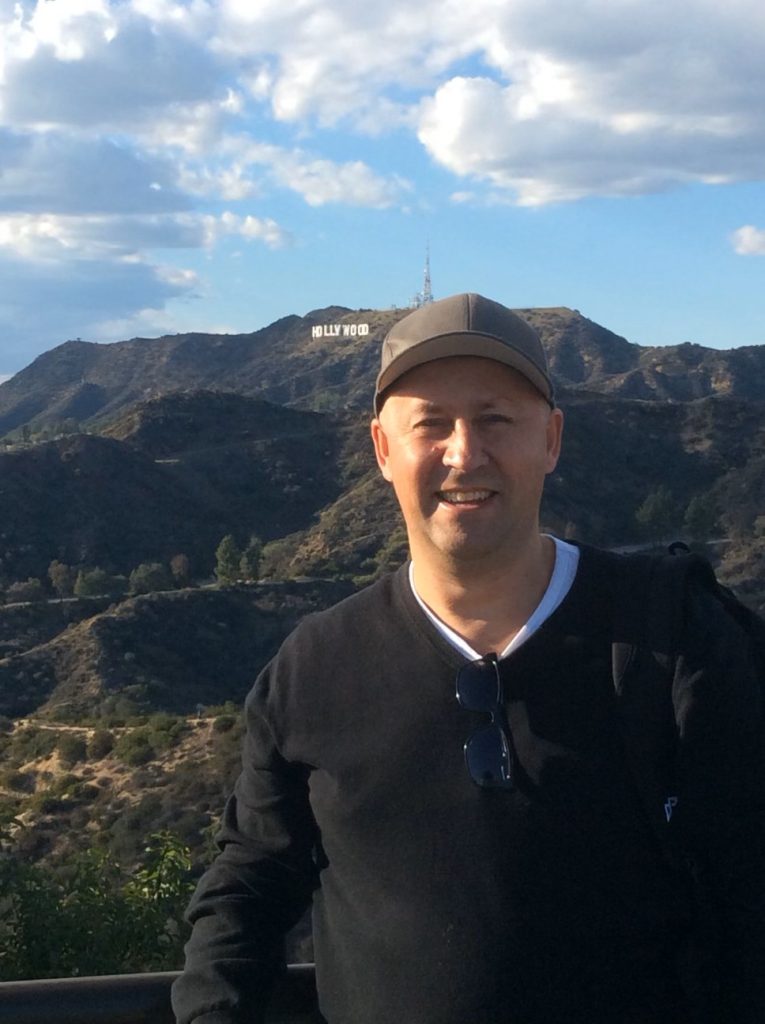 What has been your involvement with the NFP and community sectors throughout your career?
The NFP and community sectors play such a vital role in our community. GO Salary works with and supports these charities in any way we can. For example, I did pro bono work for GO Salary client Big Brothers Big Sisters to develop their online mentoring platform.
How important is the GO Salary team in the delivery of the program?
The GO Salary team is there to support our members every step of the way; phone us and we will not keep you waiting. When it comes to transitioning a new client from their previous provider, the team makes the process seamless. Just ask any client that has made the transition, they could not be happier 😊.
Throughout your time in salary packaging, you have looked after not-for-profits across the country. Where are your favourite places in Australia to visit?
It would be Darwin, where I met with Go Salary Client Danila Dilba Health Service which is an Aboriginal community-controlled organisation providing culturally appropriate, comprehensive primary health care and community services. My wife and I had the opportunity to get up and close with the big crocs and had an amazing time at Litchfield National Park.
Tell us something we do not know about you.
I was a particularly good runner back in the day and was approached to train for the Stawell Gift. I played Australian rules footy for nine clubs up to the age of 40, with 400 Senior Games. I also played for Hawthorn under 19's in 1984 and came 6th in the league goal kicking and then played part of the season in 1985 in Hawthorn reserves.
Want to chat to Tony?
If you'd like to chat to Tony about salary packaging, system development, TV shows, or anything at all, please phone (03) 9955 7380 or email tony@gosalary.com.au.