At GO Salary, we deliver a friendly, personal level of care to our clients and members. So, we thought we'd kick off 2023 with a 'Meet the Team' series of interviews, so you can get to know our team better.
Our first interview is with a person that needs no introduction, Anton Gaudry. Anton first started focusing on not-for-profits, FBT and salary packaging 1994, when 'grossing up' was first introduced.  The rest, they say, is history. With nearly 30 years of experience, Anton is one of the most respected professionals in salary packaging. He is also perhaps also the best qualified, being a Chartered Accountant, a Chartered Tax Adviser and holding a Masters in Taxation.
Anton joined GO Salary in 2022, adding his wealth of knowledge and experience to our team.  Let's get to know Anton.
What is your role at GO Salary and what do you enjoy most about it?
I take care of tax compliance issues at GO Salary as my background is in taxation.
There are a few things I love about my role. I enjoy educating people about taxation. I make sure all of our written material and correspondence is accurate and in plain English as this is where a lot of people struggle – the language is isolating. I also head up community partnerships, where we try to support our clients at GO Salary.
Salary packaging for charities is a niche area of expertise. What do you enjoy about it?
My career started in taxation. I worked in Canberra in the early 1990s, and that meant helping many not-for-profits with taxation. At first, it was Fringe Benefits Tax (FBT) (of which salary packaging is a part), and then the introduction of GST in the year 2000. It was the number of charities asking for help with salary packaging that brought me back to this specialty area. 
Over the next 15 years, our team established one of the largest salary packaging businesses in Australia.
You joined GO Salary in 2022, what were you doing prior to joining us?
We sold our original salary packaging business in late 2015 and I left the business in 2017. Whilst on 'gardening leave', we decided to give back to the not-for-profit sector, which had supported our business for so many years. So we created Give52, an initiative whereby we would visit a charity every week for 52 weeks and make a donation to each. It was a tremendously worthwhile experience, we learnt so much about Australian charities.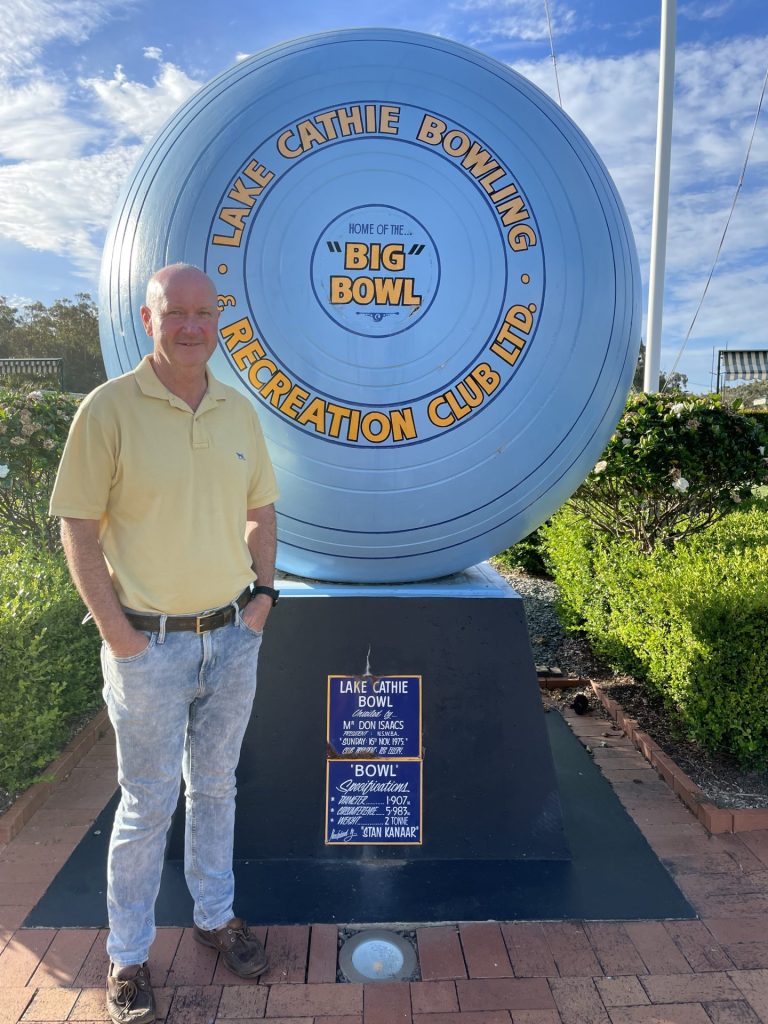 And you have been expanding your community work over the last few years?
Give52 was our focus in 2020 and although it was a once-off, we made lots of friends during this time and have formed connections with many charities. We do this through our family foundation, the Gaudry Foundation. It's a great privilege to be able to help so many charities.
Why do you think employers should think of GO Salary first?
I've always instilled a high professional standard in every business I've worked in. You can never compromise on quality. And having worked for not-for-profits for nearly 30 years, I think having a sense of empathy in how you conduct yourself is very important. Finally, I think defining your business is important. I've always been very clear GO Salary is a service business so we focus on excellent customer service. And that's what has always set us apart.
Throughout your time in salary packaging, you have looked after not-for-profits all across the country. Where are your favourite places in Australia to visit?
Yes, I've travelled to every known place, every State and Territory. At one stage our clients included NSW Health and every hospital from north of Newcastle to Tweed Heads. So, when 'work' requires you to visit Port Macquarie, Coffs Harbour, Byron Bay and alike, it's not a bad gig. When you discover little towns that are gems (like Dunbogan), these top the list.
Which albums or playlists are you listening to at the moment?
I love my Australian music, it's who we are. When I am not listening to 80s and 90s Australian bands, I usually drift into 'acoustic' rock and some indie music.
And what about TV shows, movies and books?
As an accountant, I have to say 'Colin from Accounts'. Good thing that it's more about Colin than it is about accounts. I do like a good biography to read but I will be giving 'Spare' a miss.  
Have you been up to anything interesting over the summer?
Our youngest daughter completed Year 12, so our holiday focus was allowing her the freedom to enjoy summer. We did have the privilege of attending the Jane McGrath Day in Sydney for the Pink Test. That was an amazing day for a very worthwhile cause.
Want to chat to Anton?
If you'd like to chat to Anton about all things FBT, community and Colin from Accounts you can contact him at the office by phoning (03) 9955 7380 or anton@gosalary.com.au.