We Ask You to Think Better. We Did. Welcome to GO Salary.
Innovation
GO Salary is Australia's first fully interactive salary packaging experience. Just as online banking changed banking forever, GO Salary has changed salary packaging. Members have full access to their salary package (PC, mobile, tablet) and can 'self manage' their salary package 24/7. Think different. We have. Something better has now arrived.
Experience Counts
Our Directors, Tony Vitacca and Ben Markovic have over 30 years salary packaging experience. They have managed salary packaging services for over 400 employers in health, disability and community services, aged care and charitable services. We only service not-for-profits. That's you. Join us.
Best Technology
Technology changes rapidly. Our competitors have legacy systems developed more than 10 years ago. Our technology is today, built using the best available software tools and ideas. We have used technology to disrupt the salary packaging sector – we have lifted the bar for employee access and functionality to levels never seen.
Community Minded
Our Directors, Tony and Ben, are passionate about servicing the NFP sector. It has been their life for over 30 years. This passion extends to supporting the sector as volunteers, through donations and professional support. GO Salary is committed to supporting its clients in many ways.
Service is our Passion
GO Salary prides itself on being No. 1 for customer service. We identify ourselves as a 'service' business. That is what has built our reputation…it's really a service obsession. Our technology complements our service delivery – fast, efficient and personal.
We are not…
We are not the biggest. Our biggest competitors (such as Maxxia, Smartgroup, AccessPay and Advantage) are ASX listed companies. They are big.
We are not focused on novated lease sales. Service is our priority, not selling car after car.
Our Exec Team
Our leadership team has over 35 years' salary packaging experience. They have managed over 600 employers and salary packaging for over 70,000 employees. Most importantly, our clients get to know our team. Say hello to…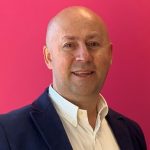 Tony Vitacca
Director, Operations
Tony has over 25 years' salary
packaging experience,
specialising in system design,
operations and client
technology interfaces. Prior
to GO Salary, Tony was the
Director, Operations at
Advantage (part of
Smartgroup).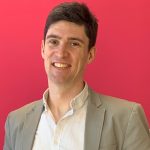 Ben Markovic
Director, Client Services
Ben has 15 years' customer
service experience in finance
(UK) and salary packaging
(Advantage). His passion is
customer service and
education. Ben prides himself
on knowing each and every
client…so he can go that
extra mile.
Service and System Features
Personal Service – Member
We have deliberately called client employees 'Members'. They are one of us. That is how they should (and will) be treated. Every member has a personal GO Salary contact. So, no call centre, no email 'bucket', no offshore data processing. We like the old fashioned, personal service. That is what defines us.
Set-Up and Manage
Processing. That's what kills any service. And it adds no value. So, we eliminated it! Your employees can set-up their salary package in minutes, but even more impressively, manage their own salary package online 24/7. Fully compatible with phone, tablet and desktop, this is a truly interactive salary packaging experience.
In-System Video, Ask Amy
Technology is your friend when developed right. All members have the ability to manage their salary package. We provide expert guidance with our in-system video instructions, as well as our AI inspired help service ('Ask Amy'). Your Client Manager is also there to guide every client through our system and provide friendly support.
Payroll Friendly
Payroll is our best friend. Why? Because we have made our system payroll friendly with full remote access, secure data and payment uploads, user-friendly reporting, compliance certification and personal support (a dedicated Client Manager). That's a big 'Like' from Payroll.
Contact Us, However It Suits You
We created our business today for today's environment. Clients have personal access to our Directors and their designated Client Manager. We will arrange site visits, video meetings and interviews and provide taxation information across all topics (e.g. HELP debts, Child Support, Centrelink).
Secure, Cloud Based
We are secure. We operate our own cloud-based system, developed in-house and located on-shore. Equally important, we have the flexibility and agility to operate from any location, 24/7. This extends to our member phone services.
---
We Are Not the Biggest. For Us, It's Personal.
Resources
We can help you navigate salary packaging in so many ways. Please choose from the below.