Welcome to GO Salary.
Welcome to GO Salary, an innovative salary packaging partner for Australian not-for-profits. For years, the feedback from FBT exempt organisations was that a salary packaging service needs to be more innovative and 'current'. Further, it should be much more than 'payments and compliance'. The service should be a total 'wellness' approach to the financial and related needs of employees. This is why GO Salary and its allied professional services was created.
INNOVATION
GO Salary is Australia's first fully interactive salary packaging experience. Just as online banking changed banking forever, GO Salary has changed salary packaging. Members have full access to their salary package (PC, mobile, tablet) and can 'self manage' their salary package 24/7. Think different. We have. Something better has now arrived.
EXPERIENCE COUNTS
Our Directors, Tony Vitacca and Ben Markovic have over 30 years salary packaging experience. They have managed salary packaging services for over 400 employers in health, disability and community services, aged care and charitable services. We only service not-for-profits. That's you. Join us.
BEST TECHNOLOGY
Technology changes rapidly. Our competitors have legacy systems developed more than 10 years ago. Our technology is today, built using the best available software tools and ideas. We have used technology to disrupt the salary packaging sector – we have lifted the bar for employee access and functionality to levels never seen.
COMMUNITY MINDED
Our Directors, Tony and Ben, are passionate about servicing the NFP sector. It has been their life for over 30 years. This passion extends to supporting the sector as volunteers, through donations and professional support. GO Salary is committed to supporting its clients in many ways.
SERVICE IS OUR PASSION
GO Salary prides itself on being No. 1 for customer service. We identify ourselves as a 'service' business. That is what has built our reputation…it's really a service obsession. Our technology complements our service delivery – fast, efficient and personal.
WE ARE NOT …
We are not the biggest. Our biggest competitors (such as Maxxia, Smartgroup, AccessPay and Advantage) are ASX listed companies. They are big.
We are not focused on novated lease sales. Service is our priority, not selling car after car.
Our Exec Team
Our leadership team has over 35 years' salary packaging experience. They have managed over 600 employers and salary packaging for over 70,000 employees. Most importantly, our clients get to know our team. Say hello to…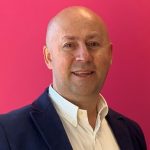 Tony Vitacca
Director, Operations
Tony has over 25 years' salary packaging experience, specialising in system design, operations and client technology interfaces. Prior to GO Salary, Tony was the Director, Operations at Advantage (part of Smartgroup).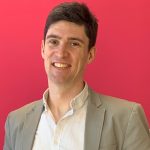 Ben Markovic
Director, Client Services
Ben has 15 years' customer service experience in financial services (UK) and salary packaging (Advantage). His passion is customer service and education. Ben prides himself on knowing each and every client…so he can go that extra mile.
Let's GO!
Want to learn more about the GO Salary experience?
Do you work for an organisation which uses GO Salary?